Video Online counselling | face-to-face
Vilma Jazgevičiūtė
Counsellor - Psychotherapist , MBACP
Meet Vilma / Sveiki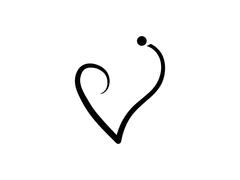 I am a bilingual therapist working in English and Lithuanian. My approach to your psychological wellbeing is holistic: your body sensations, your thinking processes (thoughts, assumptions, memories), your feelings, your values, your actions – all comes into light during therapy. I work flexibly by integrating different approaches:
Acceptance and Commitment Therapy (ACT) - it is mindfulness-based approach

Individual (Adlerian) psychology
I am a member of British Association for Counseling and Psychotherapy BACP (register number 374119)
Services
For a long time you felt like you couldn't progress in life until you had beat anxiety. You tried hard to fight it back. You kept telling yourself to stop being anxious but it got you only frustrated. Your tried to hide behind Netflix movies, books, Youtube videos.. But anxiety would come back with a new power, with bigger anger, a pity or a shame. You was sent back through the anxiety cycle again.

You can learn how to take power away from anxiety. You can learn to be free to choose how to live your life.
Counselling / Therapy services:
Video Online (Zoom or Skype)

Face-to-face ( St Albans, London)

Single session
Fees
UK & Europe: 40-50 £/€ per session
Lithuania: 20-30 £/€ per session
Book appointment
Appointments are available to book by email or online.
To book online select the appointment type (first or follow-up), choose the most suitable time from available slots and enter your details. The booking will be confirmed after payment is received. Book Online
* Dėl konsultacijų, rašykite el.paštu arba registruokitės internetu.
Contacts
Best way to reach out to send me an email and I will get back to you as soon as I can